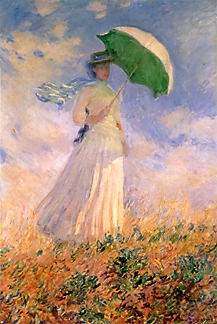 These days I have discovered what is evident by nature but hidden by fate. I am realizing that friendship is something that only comes with time and requires a continuous feedback. Like a flower in a pot it needs to be watered.
I may have the usual custom to call people I only have met some days ago friends. It is a polite custom and I don't regret it. But sometimes I need a distinction.
All our relationships start in the same way, I would say. You hardly know someone and a common interest brings this person and you together. Expectations are created and they are not always the same.
Example: She, who has a boyfriend, meets this guy who is single. Both like each other. Months later she thinks about him as a nice, smart, charming friend and, by the way, she is nice, smart and charming. Because of these three virtues of her one night he tells her by email (technology has changed old rituals…for bad?) he has fallen in love for her. She feels and says thank you but "let's be only friends"
But inside my friend (she) there is also the feeling of a "spoiled friendship" with this guy. But I ask her if that was really a friendship. I mean, she is using the polite way to name a new relationship with someone, doesn't she? In my opinion there is nothing spoiled on their relationship. There are only different expectations that they should be aware of. She is expecting a new friendship since the beginning. But is that what he was expecting?
Humans I want to believe feel attracted naturally by other humans. If a human is single, that attraction always means the possibility to form a partnership, to fall in love. So he, the acquaintance of my friend had different expectations growing than her. Of course, the fact that my friend has a boyfriend for some people may be a reason to limit and control his expectations. But that is not always true. Then, he only reveals his long time growing feelings when my friend's boyfriend leaves for a long trip.
Attractions. There are different levels of attractions. There are attractions by sight, by smell, (by touch?) by getting to know someone better and better and like them better and better every day. The more instinctive attractions determine "one night stands" and affairs, the more rational ones determine partners and spouses. Am I right if I think that a good combination of both will bring a happy long lasting partnership?
There have been periods of my life when either the instinctive attractions or the rational ones have driven my amorous life. There have been only a few occasions where I have experienced a good balance of both of them and have been corresponded. Unfortunately not enough balanced as to last up to now.
This is my epiphany, pour innocent me. An affair lasts what our rush of chemicals in the body last. A future friendship or partnership, to start with, takes time to take off. Not being able to see this clearly has caused me some confusion, some rush in my partnerships and some anxiety for not finding "the right woman"