La mirada de ella es ciertamente hechizante. Pero yo recordaba a esa dama mirandome desde lo alto. Y esa diferencia me intrigaba. Como dices esa es la parte irracional que tiene el amor, el ansia por ajustar algo a tus deseos.
Y a mi en lo particular me pega esa sensacion de estar hechizado, hechizado
como lo puedes ver en la mirada del caballero de la foto de abajo...
Algo tiene el enamoramiento que nos lanza los brazos para atras y tal vez por eso es la version que mas me gusta. El esta cayendo, ?a donde? ...
al pasto...como nos explican
aqui...
Y es que de ahi, a veces, no pasas...
Por eso, dejame intentar un boceto de lo que serian mis pensamientos, en el caso del caballero, al descubrirme abandonado,
sin piedad...
Digamos que el viento sopla y con el
empiezo a escuchar unas palabras y una musica...

"Asi es la vida de caprichosa
a veces negra, a veces color rosa
Asi es la vida jacarandosa
Te quita te pone te sube te baja
y a veces te lo da"

Y empiezo a pensar que a veces la vida te da esa claridad para darte cuenta que has estado viviendo como un idiota y te has preocupado por cosas sin sentido.
Y que coraje da! ?Porque tenia yo que haber sufrido tanto? Tan facil que es decir
"Nada es tuyo, nada es mio y como compartimos los amigos, como repartimos los recuerdos de este amor"
No importa cuanto haya durado. Un dia, dos anyos, una mirada. Yo te encuentro, tu me encuentras y tal vez porque tu estas ovulando y yo estoy que me hago, y no exactamente de miados, te sigo recordando. O tal vez no fue la quimica la que nos traiciono sino ese tono de voz que empleaste para hablarme y ese detalle que tuve contigo.
Y a veces tu ya tienes otro y yo ya tengo otra. O los dos no tenemos a nadie,
I feel so lonely, I'm waiting for you
But nothing ever happens, and I wonder I wonder how, I wonder why
Yesterday you told me 'bout the blue blue sky
y lo unico que pude ver es que, a igual que a Narciso, nos puede ocurrir que Eco nos saque de nuestro ensimismamiento. Pero ?que son las palabras de Eco sino nuestras propias palabras reflejadas? Hace falta ver a Eco como quien es, no como quien dice ser.
?Pero alguien tiene la paciencia que Narciso no tuvo?
Y asi, me empezaria a reir y con el cielo ya oscuro, pero con estrellas, me quedaria dormido hasta el siguiente dia, arrullandome, moviendo los hombros y sintiendo la sabrosura de un merengue...

"Cuando tu me besas
me siento en el aire
por eso cuando te veo
comienzo a besarte
Y si te despegas yo me despierto
de ese rico sueño que me dan tus besos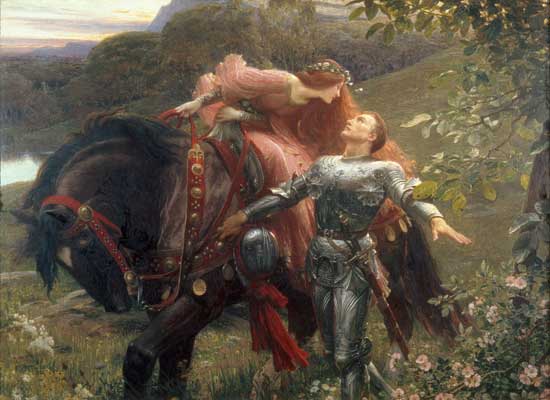 "Besame suavecito,
sin prisa y con calma
Dame un beso bien profundo
que me llegue al alma
Dame un beso mas que en mi boca cabe
Dame un beso despacito
dame un beso suave

"Suave, Tus labios tienen
Suave, Ese secreto
Suave, yo beso y beso
Suave, y no lo encuentro
Suave, un beso suave
Suave, es lo que anhelo
Suave, un beso tuyo
Suave, es lo que quiero"

Ay! Y el nuevo dia me encuentra, en el museo de la ciudad de Bristol, viendo, con total felicidad, al original de la pintura de Dicksee, no la de Waterhouse.