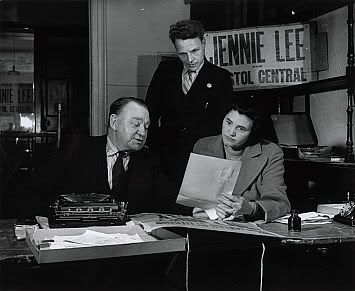 This is for me a curious picture by Robert Capa, showing the campaign headquarters of the socialist politician, Jennie Lee (1904-1988).
"Born in Lochgelly in Fife, Lee became the youngest ever woman elected to Westminster in
1929 when she won the north Lanark by-election for labour. An ardent supporter of the Soviet Union and energetic campaigner, Lee stood in Bristol Central in 1943 as an independent candidate in support of a two-front war. She lost the
election to the government's candidate, Lady Viola Apsley, whose pro-Churchill campaign was described by the press as 'a monument of decorum'".
© Robert Capa/ Magnum Photos