That's approximately the population in Helsinki .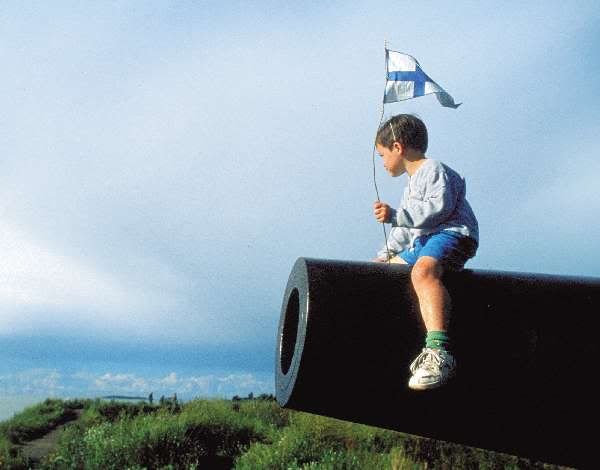 After arriving by ferry to Helsinki from Stockholm J and I visited the city, including a trip to Suomelina island "the Nordic Gibraltar" as it was on its days of splendour and war. We spend more of the time there, walking, enjoying the good weather, visiting the museum and even an old WWII submarine. This was the highlight of the trip, so old, so narrow and of course a weapon of war. I know, wars are stupid, killing other humans is barbarian but...how nice artefacts they have produced. Now an historical and recreational place, the whole of the island is devoted to the old fort...to war.
My friend and I said goodbye at 18h after meeting her boyfriend. They had a midsummer celebration ahead the next day, which is a big thing in Scandinavia . From my part and after checking in the hostel I was lucky enough to find a place where to dance Salsa! It was incredible...the atmosphere, the people, the behaviour is very similar to what I have experienced in Bristol . As always there were people I liked to dance with and people with it just didn't work.
The highlights of the night were three:
M, an English mate who has been living here for years gave me a good bunch of impressions about the Finnish culture. For example he considers the Finns more alcoholic and colder than the English! (I suppose that is why at some point during the night a drunk guy approached me to tell me "Not smiles!" Unfortunately he didn't answer to me when I asked him "Why?" with a smile.) M said that if someone has a problem they leave that person alone, that they can be aggressive but it takes time to them to explode.
A friendly Finnish girl I enjoyed dancing with and chatting.
A Russian girl who was too shy or to proud to dance but insisted on talking. I almost had the impression that that old couple that she introduced me as her "friends" were her parents!